We Are Located Less Than 2 Miles From The New Stadium
We Can Help You Reach Your 20% Procurement Goal
LAX Equipment in Inglewood, California, is located less than 2 miles from the new stadium. We can help to achieve your 20% procurement goal.
We provide hassle-free construction equipment rentals and sales. Whether you build houses or do landscaping, we have all the equipment you need. We're constantly growing and updating our inventory, so check back with us often to see our new items.
For more information, give us a call at (310) 330-2657 today!
Forklifts
Our company is one of Los Angeles' largest suppliers of rental forklifts, with dozens of different models from which you may choose. Some models even come with same-day availability and delivery. Call us for details on you next forklift rental.
Boom Lifts and Scissor Lifts
You can be head and shoulders above your competitors with rentals of boom and scissor lifts, as well as aerial equipment from LAX Equipment. Our selection is second to none and includes all types of name-brand booms, scissor lifts, and aerial equipment.
Bobcats and Tractors
To better suit your needs, we carry an extensive inventory of trackers, bobcats, and bucket trucks. For your convenience, we offer rentals and repairs with same-day delivery.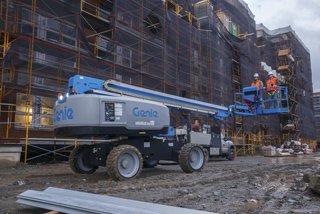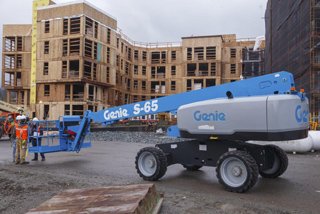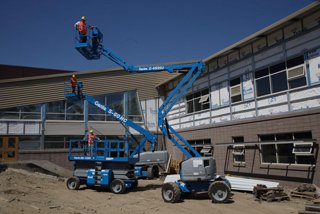 Construction Tools & Supplies:
Abrasive Cutting Tools
Chain Saws
Cutters
Demolition Tools
Drain Augers
Drills
Hammers
Hand Tools
Pipe Cutters
Pneumatic Tools
Power Hammers & Air Nailers
Power Tools
Aerial Equipment
Aerial Lifts
Air Compressors
Backhoe
Boom Lifts
Carpet Kickers
Cement Mixers
Cherry Picker
Compactors
Concrete Equipment
Core Drill Machines
Drain Cleaning Equipment
Earthmovers
Lifts
Lighting
Light Towers
Engine Hoists
Excavators
Floor Machines
Floor Sanders
Forklifts
Generators
Grinders
Heaters
Hoists
Hydraulic Jacks
Jack Hammers
Ladders
Landscaping Equipment
Leaf Blowers
Light Tower
Loaders
Masonry Saws & Breakers
Painting Equipment
Pettibone
Pressure Washers
Propane
Pumps
Rug Shampooers
Safety Equipment
Sandblasting Equipment
Saws
Scissor Lift/Scissors Lift
Scaffolding
Skid & Track Loaders
Space Heaters
Street Plates
Sweepers
Threaders
Tillers
Tractors
Trenchers
Wallpaper Steamers
Welding Equipment
Wet & Dry Vacuums
Daily, Weekly, & Monthly Rentals
Equipment Rental — Individual & Contractors
Maintenance
Pick-Up & Delivery
Tool Repair & Sales
Backhoe For Sale
Contact us at (310) 330-2657 in Inglewood, California, for affordable rates on construction equipment rentals and sales.
Hours of Operation: Monday–Friday, 6:30 a.m.–5:00 p.m., Saturday, 7:00 a.m.–12:00 p.m.
Call Us Now!
Equipment Available For Immediate Delivery!
310-330-2657