Los Angeles Forklift Rentals
Forklifts allow crews to move materials quickly and safely. There are several types of forklifts you can rent from LAX Equipment: warehouse forklifts and rough terrain forklifts. We also have pallet jacks to rent. Each type of forklift serves a specific purpose, so you may require both to complete a job.
Warehouse Forklifts
Warehouse forklifts are for indoor use on stable and even surfaces. They can be driven short distances only. Construction sites often use these forklifts once they have the outside of their building constructed and material stored inside as this allows them to move the content around easily. Our warehouse forklifts have a loading capacity of up to 5 tons.
Rough Terrain Forklifts
These forklifts are for outdoor use and can also be outfitted with attachments, making them versatile items. They tend to have a low profile to avoid tipping and are narrow enough to maneuver through tight spaces. They are also incredibly durable. There are two-wheel and four-wheel drive options. We offer rough terrain forklifts with a load capacity of up to 15,000 pounds.
Why Work With
LAX Equipment Rentals
Daily, Weekly and Monthly Rentals.

Available for Immediate Rental and Delivery

We Can Help You Achieve Your 20% Procurement Goal.

We are CUCP, Metro, LBE, MBE, WBE, and SBE Certified.
We Have Equipment You
Need For Immediate Delivery!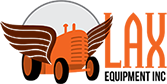 Call Us Now!
(310) 330-2657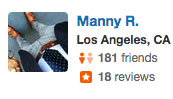 2/8/2017
Great place if you ever need equipment!! Very helpful and nice staff they answered all my question over the phone and in the office! Cant remember the guys name bet he was very helpful and assisted me in all my rental needs i would definitely recommend them for any of your rental equipment needs, fast delivery and not to mention the prices overall this place meet my requirements and needs and budget, and very simple to work with extremely happy i made this LAX equipment my choice thanks to a brother in law referral! Keep up the great job and hassle free consultation!