Bobcat is a company that produces high-quality construction equipment, specifically those meant for earthmoving tasks. While they make many different types of machines, the name Bobcat is often used to refer to a specific one, called a Skid Steer Loader. This is because this is the first type of machine the company made. We carry all kinds of Bobcat machinery, including skid steer loaders.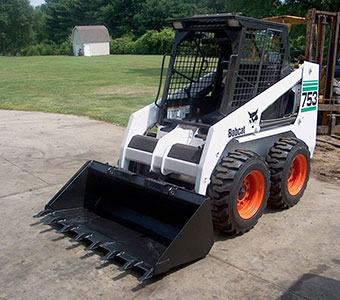 Skid-Steer Loader
Our 753 Skidsteer has the quick hitch. This means it can connect to more of the skid steer attachments such as buckets, grapple buckets, trenchers, pallet forks, hydraulic augers and others for better jobsite performance with less equipment. It travels at 6.6 mph (10.6 km/hr), it weighs 4740 lbs (2150 kg) and is 10'6" in. (3059 mm) long by 4'7" (1398 mm) wide. Height is 72'5" (1956 mm) and height to bucket is 11'1" (2771 mm).
Why Work With
LAX Equipment Rentals
Daily, Weekly and Monthly Rentals.

Available for Immediate Rental and Delivery

We Can Help You Achieve Your 20% Procurement Goal.

We are CUCP, Metro, LBE, MBE, WBE, and SBE Certified.
We Have Equipment You
Need For Immediate Delivery!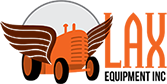 Call Us Now!
(310) 330-2657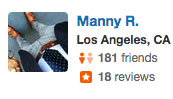 2/8/2017
Great place if you ever need equipment!! Very helpful and nice staff they answered all my question over the phone and in the office! Cant remember the guys name bet he was very helpful and assisted me in all my rental needs i would definitely recommend them for any of your rental equipment needs, fast delivery and not to mention the prices overall this place meet my requirements and needs and budget, and very simple to work with extremely happy i made this LAX equipment my choice thanks to a brother in law referral! Keep up the great job and hassle free consultation!