Aerial Worklift Platform Rentals
Aerial work platforms are somewhat self-explanatory: platforms that allow you to complete tasks while suspended in the air. This may sound risky, but with the right equipment, aerial work is quite safe. Below are the items we offer for rent and for sale so you can complete the task at hand.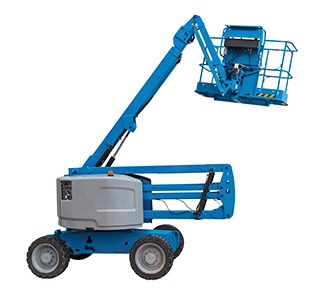 There are two primary types of boom lifts: articulating boom lifts and telescopic boom lifts. Out of the two, articulating boom lifts are the most common.
Known as up-and-over booms and cherry pickers, articulating boom lifts feature an aerial work platform and two or more boom sections that are on hinges to facilitate movement. They tend to be pretty small and have a tight turning radius, making them easy to maneuver in tight spaces. Hydraulics are used to move them up and down, and they can reach several dozen feet into the air. Some feature a jib to give the machine extra reach. They may run on diesel, gas, or electricity.
A telescopic boom lift does not use multiple hinges, which means it has a limited range of movement. Instead, it merely expands out until it reaches the needed height. To picture this, think of the ladder used by firefighters; this is fundamentally a telescopic boom lift.
Both types of boom lifts have numerous applications. The one that is right for your job will depend on several factors, and the LAX Equipment Rental team is happy to help you select the right one.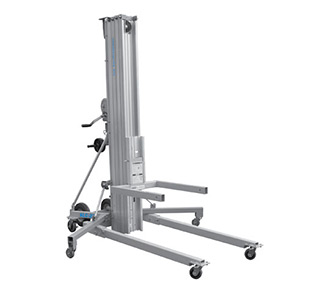 Genie lifts are not a specific type of lift, but rather a lift-making brand. Genie has been creating lifts for construction purposes for over five decades and currently operates in 80 countries and on six out of seven continents. They are known for their high-quality products, rigorous safety standards, and the lifespan of their machines.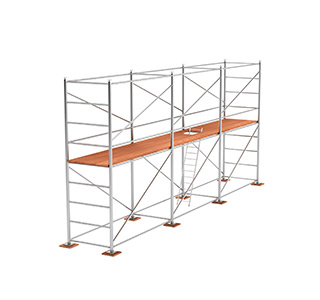 Sometimes the aerial work platform you need is not one powered by a machine, but one that merely stays in place for long-term work. In these cases, what you require is scaffolding. Scaffolding not only remains in place for as long as needed, but it can be configured to reach greater heights than machine-based aerial work platforms.
The essential makeup of scaffolding is one or more platforms supported by various methods of support, with security features to prevent falling as needed. Some critical parts of scaffolding are the vertical posts, ledgers, transverse members, and cross-bracing. Scaffolding comes in different types using various materials, including wood, but we only offer scaffolding for rent made from durable steel and aluminum. It can be configured for nearly any height, length, or shape and can even be placed on casters if mobility is required.
LAX Equipment Rental is happy to help you determine the exact configuration you need for your project.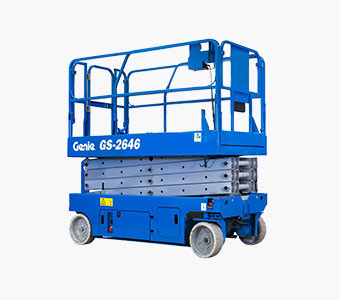 Scissor lifts come in two main types: general scissor lifts and rough terrain scissor lifts. The two types mainly operate in the same manner. The only real difference between them is that the rough terrain scissor lifts are more massive and are designed to work outdoors in areas where the terrain is not level or is unpaved.
Scissors lifts tend to be small machines, with standard scissor lifts collapsing to a size small enough to move through your average doorway. Most have four wheels and fixed-frame wheelbases to ensure stability. Rough terrain scissor lifts feature stabilizing legs to increase the support.
These types of lifts are only capable of vertical movement, which does restrict their use. As they expand, their folding support rails form an X shape, which is where scissor lifts get their name. These support rails provide incredible stability, which allows scissor lifts to accommodate more workers at a time than most other aerial work platforms. Some have extendable platforms as well, allowing even more workers to use the device at once.
Why Work With
LAX Equipment Rentals
Daily, Weekly and Monthly Rentals.

Available for Immediate Rental and Delivery

We Can Help You Achieve Your 20% Procurement Goal.

We are CUCP, Metro, LBE, MBE, WBE, and SBE Certified.
We Have Equipment You
Need For Immediate Delivery!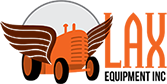 Call Us Now!
(310) 330-2657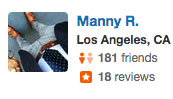 2/8/2017
Great place if you ever need equipment!! Very helpful and nice staff they answered all my question over the phone and in the office! Cant remember the guys name bet he was very helpful and assisted me in all my rental needs i would definitely recommend them for any of your rental equipment needs, fast delivery and not to mention the prices overall this place meet my requirements and needs and budget, and very simple to work with extremely happy i made this LAX equipment my choice thanks to a brother in law referral! Keep up the great job and hassle free consultation!